His Holiness MORAN MOR IGNATIUS APHREM II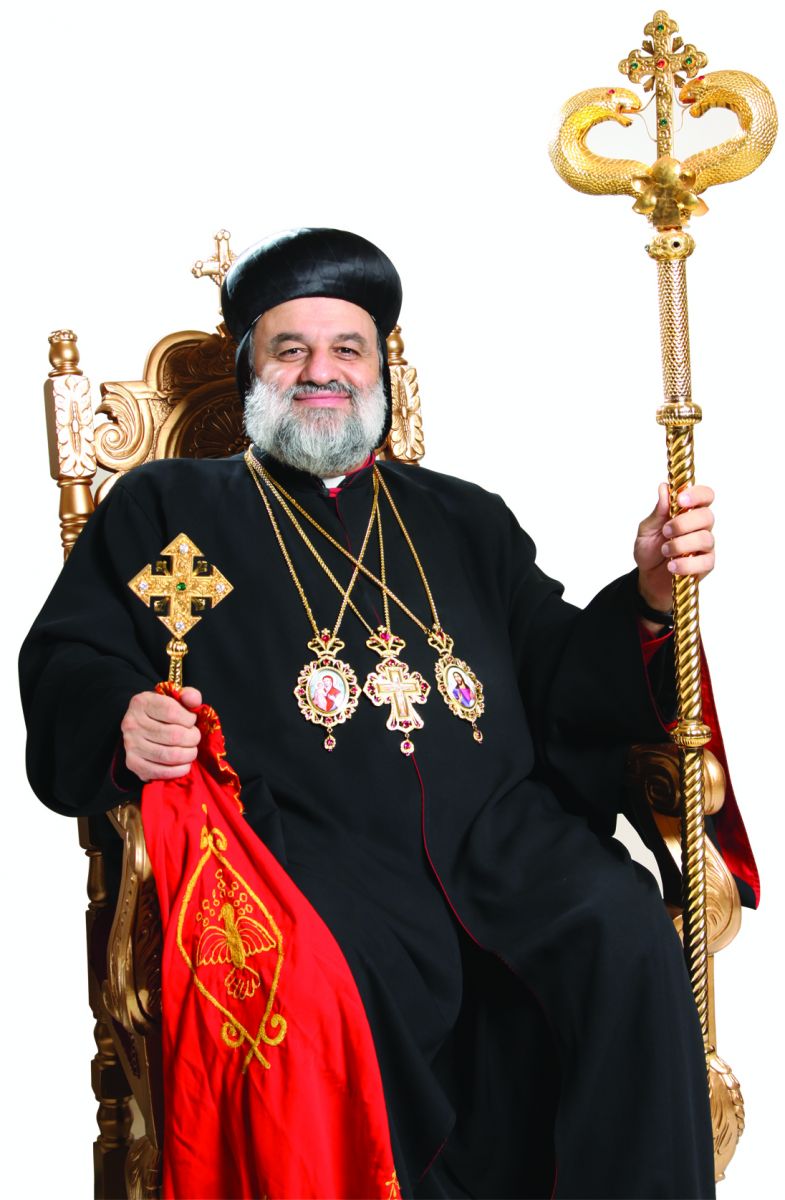 HIS HOLINESS MORAN MOR IGNATIUS APHREM II, the 123nd successor to St. Peter in the Apostolic See of Antioch. Born in Kamishly, Syria, the youngest son of Mr. & Mrs. Issa Karim, His Eminence Metropolitan Mor Cyril Aphrem Karim lost his father at an early age and was raised ,with the rest of his family, by his late and loving mother Khanema. He entered St. Ephrem Theological Seminary in Atchaneh, Lebanon in 1977, following his primary schooling in Kamishly.
On Sunday, January 28, 1996, His Eminence was consecrated as Metropolitan and Patriarchal Vicar to the Archdiocese of the Syriac Orthodox Church for the Eastern United States, by His Holiness Patriarch Zakka I Iwas, at St. Marys Syriac Orthodox Church in Kamishly. Archbishop Mor Cyril Aphrem Karim arrived in The United States on March 2, 1996, and was officially installed to his position at St. Marks Cathedral in Teaneck, New Jersey.
Over the past decade, Archbishop Karim has also established himself as an ecumenist, very much concerned about Christian Unity. He has served on both, the Executive and Central Committees of the World Council of Churches.
On May 29, 2014, Mor Aphrem was consecrated the Patriarch of Antioch by name Ignatius Aphrem II, in a rite presided over by Mor Baselios Thomas I Catholicos of India along with the archbishops of the Holy Synod.
Archbishop & Patriarchal Vicar His Eminence Mor Titus Yeldho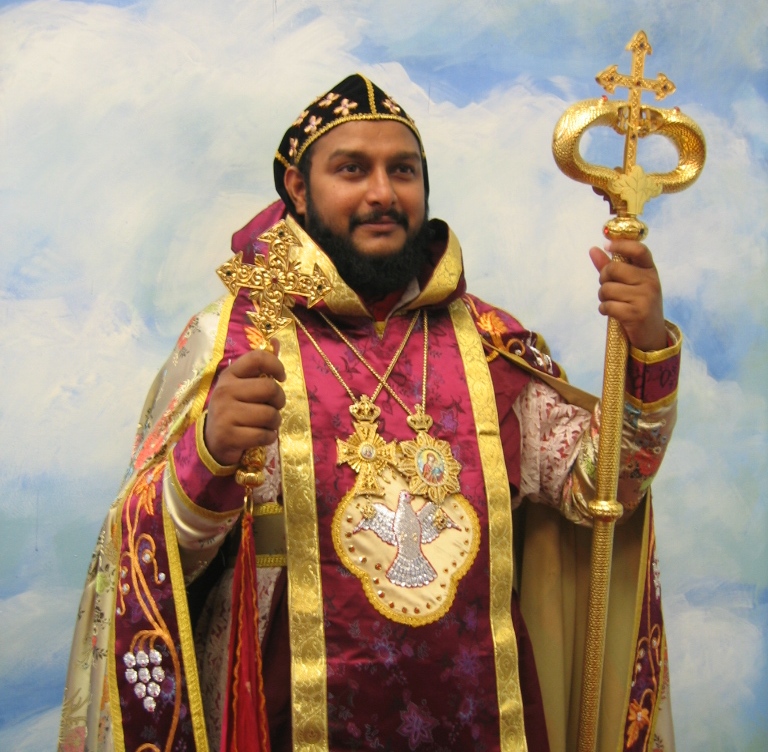 His Holiness the Patriarch of Antioch and all the East Mor Ignatius Zakka I Iwas ordained Very Rev. Ramban Yeldho Pathikkal as the Archbishop and Patriarchal Vicar of the Malankara Archdiocese in North America at the solemn function held at the St.Peter and St.Paul Cathedral in the Monastery of St.Aphrem the Syrian, at Ma'arrat Seydnaya, Damascus, Syria. The new Metropolitan was entrusted with the title 'TITHUS' during the consecration ceremony.
His Grace will henceforth known by name 'Mor Tithus Yeldho'. Archbishops from different countries were present to grace the occasion: Mar Gregorios Joseph (Kochi), the synod secretary of Malankara Syrian Orthodox Church, Mar Julius Kuriakose- Secretary to His Holiness the Patriarch, H.G. Mor Osthathius Matharohom (Syria), Mor Severius Saka Musal (Iraq), Mor Silvanos Pathros (Homs), Mor Athanasius Elia Bahi (Patriarchal Assistant), Mor Cyril Aprem (America). Also were present the 1st secretary of the Indian Embassy in Damascus Mr.R.C.Manchanda, monks, nuns, friends and family members. At the end of the Holy ceremony, the newly consecrated Archbishop thanked His Holiness the Patriarch Mor Ignatius Zakka I Iwas and all those who were present. He pledged his fidelity to the church and promised to be faithful in imparting the teachings of the church to the faithful.
Vicar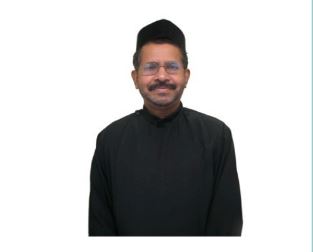 Rev.Fr. Dr. A.P George